Enjoy complete range of care, from cleanings to implants
Open as early as 7 a.m. and as late as 7 p.m.
In most cases, get same-day care for emergencies
Schedule Your Appointment With Your New Dental Team Today!
Our Searcy Dental Team Can't Wait to Meet You
Every member of our team at Searcy Family Dental is committed to ensuring you have a great experience every time you visit our office. Meet them below.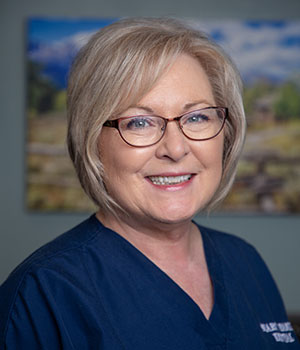 Carolyn is a registered dental assistant who has worked with Dr. Barker for more than 10 years. She can help you with any of your questions regarding estimates, insurance, and billing. She is excited to work with such an excellent dental team. In her off time, Carolyn enjoys traveling, camping, cooking, and spending time with family and friends.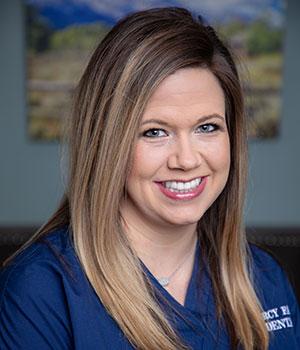 Ashley was born and raised in Searcy. She graduated with a degree in kinesiology from Harding University. She has experience in sales, marketing, customer service, and management. In her spare time, Ashley likes to spend time with her husband Eric, daughter Lucy, and son Brody. She enjoys working in the yard, playing softball, and going camping, canoeing, and fishing. Ashley is excited about being able to help the patients of Searcy Family Dental have an exceptional dental experience!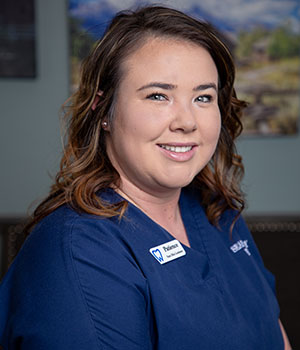 Patience was born in White County but recently moved back to Searcy from Tucson, AZ. She graduated from Pima Medical Institute for Dental Assisting. In her spare time, she spends a lot of time with her niece and nephew, Madilyn and Paysen, and her dog, Kujo. She likes fishing, riding on four-wheelers, and playing softball with friends.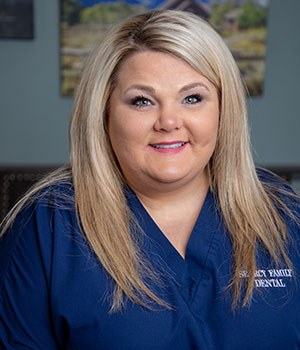 REGISTERED DENTAL ASSISTANT
Dana has been a registered dental assistant since 2000. She joined Dr. Barker's team in 2009 and has always had a strong desire to help others. She is passionate about taking care of patients and strives to provide a comfortable, caring environment for them. Dana is excited to be part of such an amazing team who cares so much for the community. In her free time, she enjoys traveling, the outdoors, and spending time with her family.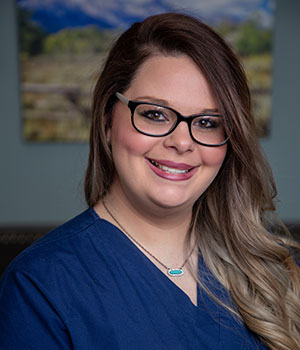 REGISTERED DENTAL ASSISTANT
Courtney joined our team shortly after graduating our dental assisting class in 2017. She has always had a desire to work in the dental field. She enjoys spending time with her family and has a rambunctious 3-year-old whom she admires. In her spare time, she likes to hunt, fish, and ride horses.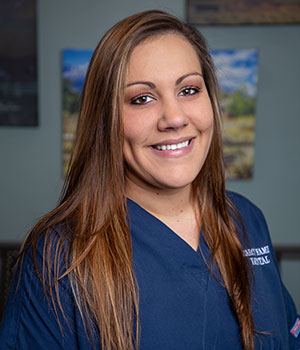 REGISTERED DENTAL ASSISTANT
Nila graduated from Searcy School of Dental Assisting in 2018. She has always had a passion for helping others and strives to put a smile on everyone's face. She is honored to become a part of this team of amazing people. In her spare time, she enjoys fishing, painting, making crafts, and spending time with her family and friends.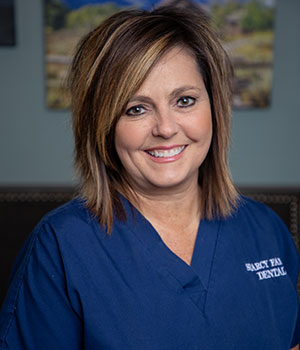 REGISTERED DENTAL HYGIENIST
Cheryl graduated in 1994 with a Bachelor of Science degree in dental hygiene from the University of Arkansas for Medical Sciences. Cheryl truly loves her work in dentistry and has a heart for every patient she treats. She especially feels accomplished by learning what's new in dental hygiene and prevention. With Searcy Family Dental, Cheryl enjoys the opportunity to provide gentle, thorough, and high-quality care.
Cheryl and her husband, Chad, have three children and reside in Newport, where her husband manages a family farm with the help of his sons. The family enjoys traveling to Florida and Colorado, when the farm season allows.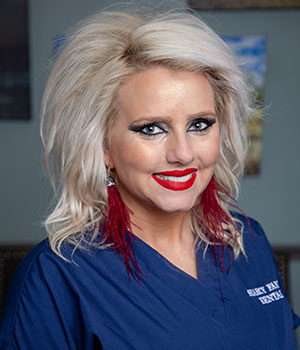 REGISTERED DENTAL HYGIENIST
Amber graduated from the University of Arkansas for Medical Sciences in 2007 with a bachelors of science degree in dental hygiene. She loves providing the most advanced care possible for her patients in a caring and fun atmosphere. Her favorite part of her job at Searcy Family Dental is forming bonds with patients and showing them that dentistry can be comfortable.
Amber and her husband Jamie have one son, Drew, and reside in their hometown of Bradford. When she is not working at the dental office, she helps her husband at his family medical clinic in Searcy. They love to travel to Disney World and going camping, boating, or doing anything outdoors.