Dr. Barker's Dental Devotion: Edification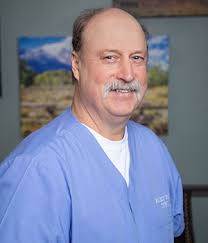 Last month, we discussed change in my office. One of the things that changed is that I didn't get to write the Dental Devotions for a couple of months. You never know if people are reading these words that the Holy Spirit has laid upon my heart. One of the things that I received during this brief time was encouragement from a few people who were wondering when the next Dental Devotion was coming. That encouragement was a blessing to my heart and soul. Their words encouraged me so much!
Paul talked about encouragement in the Bible. He referred to it as edification. Vocabulary.com says that edification originally was meant in the religious sense to the "building up of the soul." Romans 14:19 NKJV says, "19 Therefore let us pursue the things which make for peace and the things by which one may [a]edify another." We are to encourage one another. And 1 Thessalonians 5:11 NKJV says, "11 Therefore [a]comfort each other and [b]edify one another, just as you also are doing."
So first, let me say thank you all for the encouragement with the Dental Devotions. Secondly, thank you for teaching me a valuable lesson about how important it is to encourage and build up our brothers and sisters in Christ. Lastly, thank you for reading this devotion. I seek the Lord before I ever write one word. I only want to do this if He receives all the glory only. He is deserving!