Straighten your smile without metal wires
With removable aligners, eat in comfort
Complete your treatment faster than braces
See If Clear Aligners Are Right For You.
We can see you as soon as tomorrow!
For a Stunning Smile, Straighten Teeth With Orthodontics in Searcy
If you want a straight smile but dread the idea of metal braces, orthodontics in Searcy with clear aligners may be right for you. While aligners aren't always the best option for severely misaligned bites, they correct the most common orthodontic issues, including crossbite and overbite. Clear aligners offer many benefits, including:
Transparency – Since aligners are made of clear plastic, most people won't even notice you are wearing them.
Comfort – With no bumpy brackets or metal wires, aligners are less likely to irritate your mouth than braces.
Convenience – You can remove your aligners. This makes it possible to eat whatever you'd like with no worries about damaging braces. It's also much easier to brush and floss with no braces to get in the way.
Hassle-Free Treatment – While you'll see us for periodic checkups, you won't need as many appointments as you would with braces. You also won't need uncomfortable adjustments.
Fast Results – Individual results will vary, of course, but the average treatment time is 12 months. This is significantly shorter than treatment with braces.
If you're interested in orthodontic aligners, call
501-203-0120
to schedule a consultation. We'll assess you and determine if they're right for your smile.
Receive a Customized Treatment Plan With ClearCorrect Orthodontics
How clear aligners work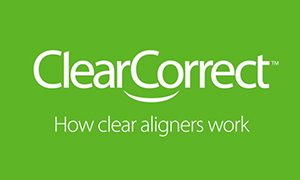 Our choice for orthodontic aligners is
ClearCorrect
. Unlike some other brands of aligners, ClearCorrect is made in the U.S. Dr. Joseph Barker takes photos, digital X-rays, and impressions of your teeth. He uses the information to create a custom treatment plan for you. A ClearCorrect lab manufactures aligners for you based on his specifications. Your wear an aligner about two weeks, then switch to a new one. The ClearCorrect aligners gradually move your teeth into their proper positions. You'll see us every six weeks or so for a checkup so we can ensure your treatment is progressing according to plan.
ClearCorrect patient review: Mercedes Flores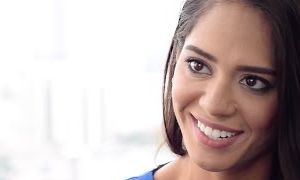 That's it! At the end of your treatment, which is shorter than treatment with braces, we'll probably suggest you wear a retainer to keep your teeth in place. Many patients only need to wear a retainer at night. You may also be interested in further improving your smile with another
cosmetic dentistry
procedure. For example, we can make minor modifications to the shape of your teeth with a teeth contouring treatment. For more information on orthodontics in Searcy, call Searcy Family Dental at
501-203-0120
.