REGISTERED DENTAL HYGIENIST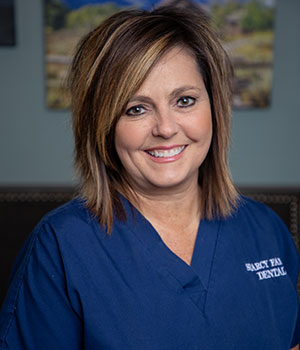 Cheryl graduated in 1994 with a Bachelor of Science degree in dental hygiene from the University of Arkansas for Medical Sciences. Cheryl truly loves her work in dentistry and has a heart for every patient she treats. She especially feels accomplished by learning what's new in dental hygiene and prevention. With Searcy Family Dental, Cheryl enjoys the opportunity to provide gentle, thorough, and high-quality care.
Cheryl and her husband, Chad, have three children and reside in Newport, where her husband manages a family farm with the help of his sons. The family enjoys traveling to Florida and Colorado, when the farm season allows.