About Us
Enjoy complete range of care, from cleanings to implants
Get same-day care for dental emergencies
We design and make our custom dentures in-house
Schedule An Appointment With Your New Dental Team!
501-203-0120
We can see you as soon as tomorrow!
Enjoy the Highest Level of Dental Care in Searcy
At Searcy Family Dental, our mission is to provide the highest level of dental care in Searcy in the most efficient manner while maintaining patient comfort. Come to our office and experience: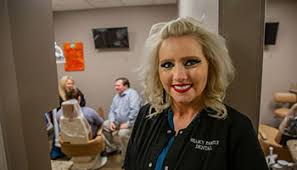 Comprehensive services for everything from maintaining your dental health to repairing damaged teeth
We're open as early as 7 a.m. and as late as 7 p.m.
Same-day care for dental emergencies
Amenities to make your visit more pleasant, like a beverage bar where you can enjoy a drink and blankets in case you get chilly in our chair
An experienced technician who makes and repairs dentures for us right in our office
A discount payment plan that ensures you get the dental care you need, even if you don't have insurance
To enjoy an atmosphere that makes you feel like family, call us today at 501-203-0120. We also serve Newport and other communities nearby.
Find All the Dental Services Your Family Needs
We want to provide a lifetime of outstanding dental care for you! To keep up with your changing needs throughout your life, our services include:
General dentistry, to keep your teeth in top condition
Cosmetic dentistry, to correct your flaws so you can smile with confidence
Restorative dentistry, to repair damaged teeth and replace missing ones
Orthodontic treatment with ClearCorrect, to straighten teeth without braces
Lifelike custom dentures, made right in-house
Dental implants, for teeth replacements that feel, look, and function like natural teeth
Stay Relaxed With Comfort Amenities
Your family's comfort is important to us. Whether you're a parent bringing a young child for a "happy visit" with our dentist or a senior who needs denture repair, we make it easy for you to relax in our office with amenities like:
TVs, for an entertaining distraction
Cozy blankets, to stay warm in our chair
A beverage bar, where you can enjoy a refreshment before or after your appointments
To receive exceptional dental care in Searcy, call 501-203-0120 to make an appointment today.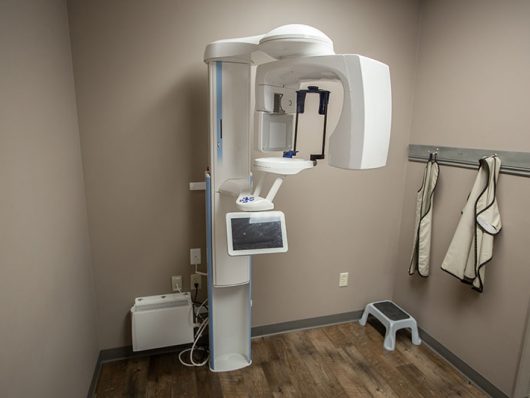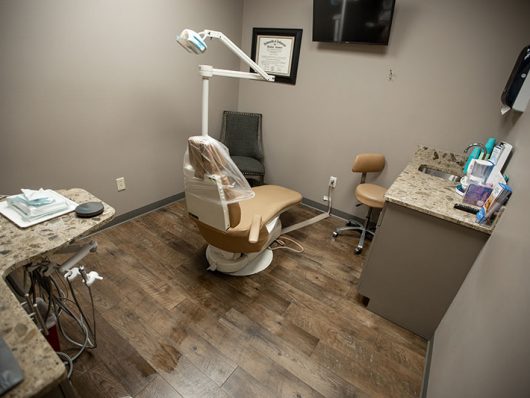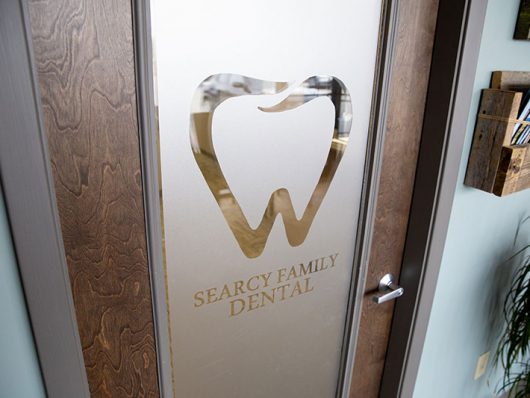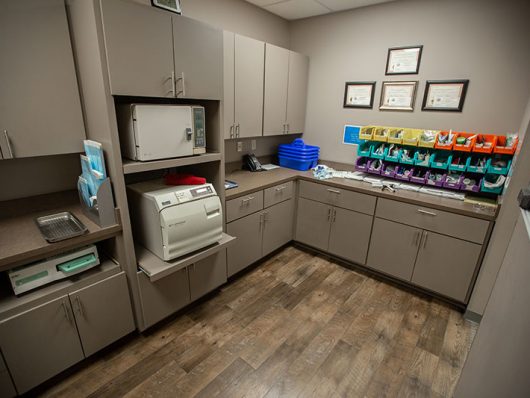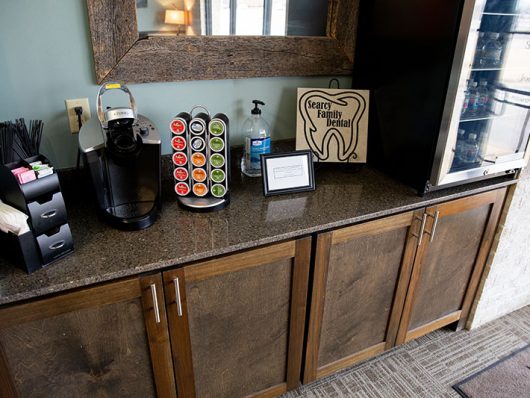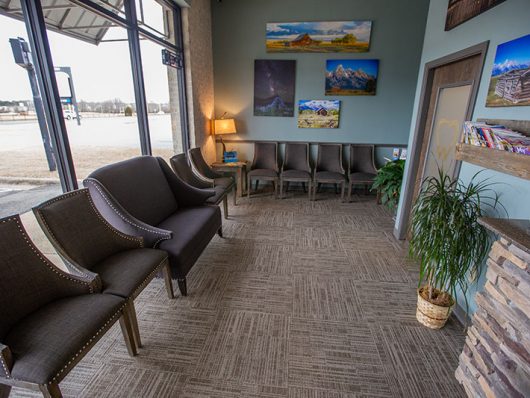 Tour Our Office
Visit Searcy Family Dental at our office located just minutes from Harding University. Our patients of all ages love the caring approach we take each and every day. This includes warm blankets, a beverage station, and TVs for your entertainment. Our convenient, patient-friendly hours make scheduling appointments before or after school/work easy! Visit Dr. Barker and his team to see what excellent dentistry looks like.