5 Reasons To Visit Your Searcy, AR Dentist Now! [LIST]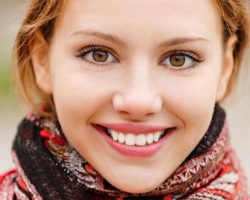 To us, it's always a good time to visit your Searcy, AR dentist.
But because it's the start of a new year, we think now is the perfect opportunity to book your appointment with us so we can help you achieve your oral health goals for 2020!
Here are just 5 reasons to come and see us soon for high-quality dental care:
Get your first dental cleaning and exam of the year so we can make sure your mouth is healthy moving forward.
Take preventive steps for the sake of your oral health with dental sealants and fluoride treatments that keep harmful bacteria from forming cavities.
Protect your teeth during winter sports, or get ready for the spring season, with a custom athletic mouthguard.
Start your journey toward a fully-restored smile and replace your missing teeth with dental implants.
Explore your cosmetic dentistry options so that you have a gorgeous, confident smile for all your most important events in 2020!
Call Searcy Family Dental today at 501-254-6153 or fill out our online form to schedule your next dental appointment. We look forward to seeing you!