Build A Healthy Smile With Your New Crosby Dentist
Keeping your mouth healthy is easy with help from your new Crosby dentist! Dr. Barker and our team at Searcy Family Dental provide high-quality, patient-focused dentistry so your smile stays healthy for a lifetime! Call us today to schedule an appointment.
Call Today to Make an Appointment
Your Crosby dentist provides the advanced dentistry you need in an environment that feels safe, comfortable, and supportive. Thanks to our friendly staff, skilled professionals, and modern technology, you can expect a positive experience with every visit!
You will find a variety of dentistry services at Searcy Family Dental to meet your oral health needs at every stage. We offer dental cleanings and exams, smile enhancing cosmetic dentistry, restorative dental treatments, and advanced dental implant options!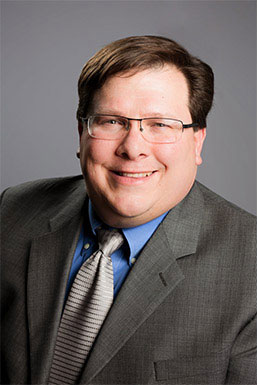 Dr. Joseph Barker graduated from Arkansas State University in 1992 with a Bachelor of Science degree and received his Doctor of Dental Surgery degree from Louisiana State University in 1996.
Your overall health depends on your ability to maintain good oral health.
That's why it's so important to commit to daily oral hygiene and routine visits to your new Crosby dentist at Searcy Family Dental!
Our caring, highly-skilled team will treat you like part of the family and provide quality dentistry you need to:
Have healthy teeth and gums for a lifetime

Enjoy convenient, stress-free family dental care

Eat all your favorite foods comfortably

Show off a beautiful, confident smile
Our office comes equipped with state-of-the-art dental technology like 3-D imaging for accurate diagnostics and procedures, early detection methods using digital X-rays, and an in-house lab where we can customize replacement teeth quickly and conveniently.
You'll feel secure in our ability to provide modern, advanced dental solutions, but you'll love our fun, friendly staff even more! We're dedicated to your health and comfort, and that means creating a positive, supportive atmosphere during your visits so that routine dental appointments are easy and enjoyable.
We offer wide-ranging services to help you build better oral health, like:
Experience all the best in modern dentistry from a skilled, compassionate team who cares about you! Call your Crosby dentist today at 501-203-0120 or fill out our
online form
to request an appointment.
The reason I love to come here is not just because Dr. Barker is really good at what he does, but he's also a professional that has a good time and makes their practice fun."
Dr. Barker and his staff took the time to make me feel special, like I was the only patient they had. Thank y'all so much for making my appointment such a great experience. I highly recommend Dr. Barker and his staff!"
Dr. Barker and staff were kind and patient answering my questions, concerns, and helping me with a painful situation."