Expect A Lifetime Of High-Quality Care From Your West Point Dentist
From your West Point dentist, you can expect a lifetime of high-quality dental care to help you achieve and maintain a healthy, beautiful smile. Dr. Barker and our team at Searcy Family Dental are excited to meet you! Call today for an appointment.
Call Today to Make an Appointment
For patient-focused, exceptional dental care, trust your friends at Searcy Family Dental! We maintain a relaxed, friendly environment that also houses the latest in modern dental technology. You'll look forward to visiting your West Point dentist!
As your oral health needs change, you'll need a team like ours to treat a wide range of dental problems. From comprehensive cleanings and exams to modern replacement teeth, everything you need is here in one place!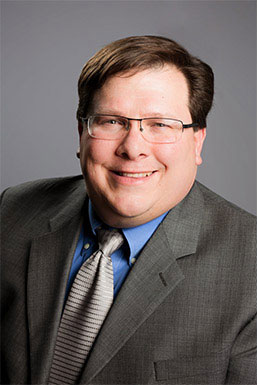 Dr. Joseph Barker graduated from Arkansas State University in 1992 with a Bachelor of Science degree and received his Doctor of Dental Surgery degree from Louisiana State University in 1996.
Brushing and flossing your teeth everyday is easy enough, but routine professional care can be a bit more challenging for families with all sorts of obligations competing for your time and attention. But the truth is, maintaining healthy teeth and gums for the loved ones in your household shouldn't be an added stress. That's why your West Point dentist aims to make your family's dental care as simple, convenient, and hassle-free as possible. Dr. Joseph Barker and our team at Searcy Family Dental wants to be your new home for high-quality care. By choosing us, you'll be able to:
Maintain healthy teeth and gums for life
Work dentist appointments into your schedule easily
Eat a healthy, balanced diet with full oral function
Have a beautiful, confident smile at every stage!
We invest in state-of-the-art dental technology so your treatments are efficient, comfortable, and successful. You can count on advanced solutions to meet your every oral health need throughout your lifetime, like:
Choose the patient-centered, quality dental care you and your family deserve! Call your West Point dentist today at
501-203-0120
or fill out our
online form
to request an appointment at Searcy Family Dental.
The reason I love to come here is not just because Dr. Barker is really good at what he does, but he's also a professional that has a good time and makes their practice fun."
Dr. Barker and his staff took the time to make me feel special, like I was the only patient they had. Thank y'all so much for making my appointment such a great experience. I highly recommend Dr. Barker and his staff!"
Dr. Barker and staff were kind and patient answering my questions, concerns, and helping me with a painful situation."