Visit a Dentist in Kensett Who Cares
You want more than dental services from your dentist in Kensett. You also want a welcoming atmosphere and a team that's interested in you as a person, not just a patient. That's what you'll find at Searcy Family Dental. Call us at 501-203-0120 today to schedule an appointment.
Call Today to Make an Appointment
Our team does all they can to build a strong relationship with you when you visit us. They take time to address your questions and concerns while inviting you to relax with comforts like blankets in our private care rooms.
Replace missing teeth with lifelike dentures made in our own dental lab. Manufacturing restorations in-house ensures you get exactly what you want. For an even more natural smile, we'll attach dentures to dental implants. We offer cosmetic services too, including ClearCorrect orthodontics.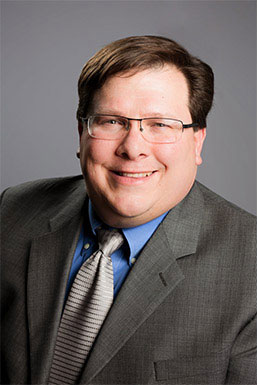 Dr. Joseph Barker graduated from Arkansas State University in 1992 with a Bachelor of Science degree and received his Doctor of Dental Surgery degree from Louisiana State University in 1996.
Dr. Joseph Barker is a Kensett dentist who truly cares about his patients. He demonstrates his care by providing services you won't find just anywhere. For instance, he employs a technician with 40-plus years of experience to make custom
dentures
in an on-site dental lab. This not only ensures your replacement teeth are just right for your smile, it allows us to offer fast dentures repair. With 'family' right in our name, it's no surprise we offer dental services for all ages. Dr. BarkerBryan places mini dental implants and restores dental implants of all kinds. You can beautify your smile with
cosmetic dentistry
services like ClearCorrect orthodontics, dental veneers, teeth whitening, and complete smile makeovers. We can also repair your smile with implants, as well as tooth fillings, dental crowns, and other
dental restorations
. Your smile will stay healthy with
general dental care
like exams and cleanings, fluoride treatments, custom-made mouthguards, and gum disease treatment. We can eliminate your nagging jaw pain with our
TMJ treatment
, and we provide same-day care for most
dental emergencies
. We offer several
oral surgery
procedures, including wisdom teeth removal and bone grafts. If you're ever nervous about any procedure, you can get safe inhaled sedation (laughing gas). With our extended hours as early as 7 a.m. and as late as 7 p.m., you'll find it easy to make appointments. We keep payment simple, too, by accepting most insurance and offering other payment options. We even have a Dental Healthcare Club designed to make dental care more affordable for those without insurance. We hope you'll visit our Kensett dentist soon. Call Searcy Family Dental today at
501-203-0120
or fill out our
online form
to request an appointment in Kensett, AR.
The reason I love to come here is not just because Dr. Barker is really good at what he does, but he's also a professional that has a good time and makes their practice fun."
Dr. Barker and his staff took the time to make me feel special, like I was the only patient they had. Thank y'all so much for making my appointment such a great experience. I highly recommend Dr. Barker and his staff!"
Dr. Barker and staff were kind and patient answering my questions, concerns, and helping me with a painful situation."